Kuza Projects SA (Pty) Ltd, is a well-established building & Construction Company, that values supplying quality construction services to all South Africans. We have been operating in the building and construction industry for more than 10 years.

We operate on the following values:
Honesty
Reliability
Quality
Innovativeness
Trust
Accountability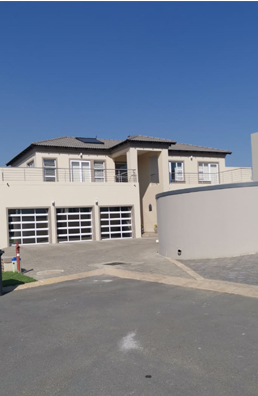 In providing services we aim to surpass our client's expectations, as we treat each and every job with systematic accuracy. We supply quality service from planning stage to final completion. We offer the highest quality in construction as well as home renovation services. You can count on us to do your property development right.
Ownership
"Kuza Projects SA (Pty) Ltd, is a privately owned business founded by a qualified building expert. He began his career as a trainee contractor with a well-renowned construction company. Within this company he was responsible for all construction work in Pretoria. Due to his vast experience and hands-on approach he saw it well placed to start his own Construction Company."
Our Team
"Kuza Projects SA (Pty) Ltd, currently employs a diverse team of over 15 employees, whom are professionals and highly skilled artisans from various backgrounds and disciplines. We are united by common values that enable us to combine our expertise toward the common goal of developing exceptional structures."
Services